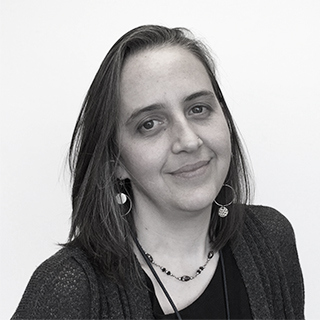 Melissa Frew
UX Designer & Researcher | Melissa.Frew@uhn.ca
Favorite Slogan/Quote:
"The distance is nothing; its the first step that is tough ~Marquise du Deffand (from a coaster given to me by my dad as I left for university)
What's close to your heart?
My family, my pup, yoga, painting, drawing, knitting, just all around making things.
What book is on my nightstand?
I Hear She's a Real Bitch, Jen Agg; 100 More Things Every Designer Needs to Know About People, Susan M Weinschenk PhD; Oh the Places You'll Go, Dr Seuss
How did you get here?
I have always been most at home hiding in a studio creating things. Illustrating, painting, drawing, and designing. Then in 2005, I decided to use my creative talents and skills to help solve the design problems of a few friends and neighbours.
What began as an opportunity to help a few small businesses, charities and start-ups became my obsession. My thirst for information, life-long desire to learn and curiosity about people lead me to the world of user experience design and eventually to OpenLab.
Being at OpenLab provides me with the opportunity to work alongside a multi-disciplinary team who is helping to make healthcare a friendlier place for all, a pretty exciting place to be for a girl who used to hide in her studio.
Discipline or Specialty:
User experience design, visual design
Projects:
Hospital Handbook, Guidelines App, Smart Heart App