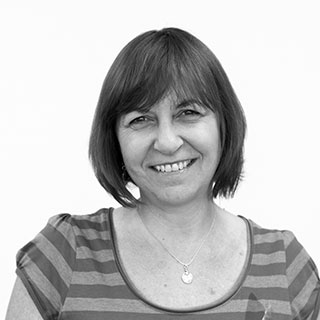 Favourite Quote:
"By all means let's be open-minded, but not so open-minded that our brains drop out." – Richard Dawkins
What's close to your heart?
My family, common sense and a sense of humor, doing the right things and doing them right!
How did you get here?
I have always been drawn to science (and not so much the kitchen ;). I always questioned and sought to understand things around me. Started my career as an author … writing software, which gave me the perfect opportunity to use my creativity, while my engineering background taught me how to build robust products. For over 20 years I worked as a developer, manager, and director at several hi-tech companies building hardware and software products for the telecommunication industry. Seeking some change and renewal in my professional life and determined to improve our health care I went back to school to upgrade my knowledge. I began my new career working in aspects of health economics & outcomes, pricing & reimbursement strategies, and post-marketing studies for the health care industry.
Degrees:
International Master in Health Economics and Pharmacoeconomics, Pompeu Fabra University.
Biotechnology Technologist (Research) Advanced Diploma (co-op) with High Honours Seneca College, Toronto, Canada
Pharmaceutical Regulatory Affairs and Quality Operations Graduate Certificate with High Honours Seneca College
Bachelor of Science in Electrical Engineering with Honours, Technion Institute of Technology, Israel
Projects:
At OpenLab I was involved in several projects, such as:
Clinical Messaging – implementing and evaluating a platform to enable clinicians to communicate with their choice of the latest hand-held devices, with less disruption in a secure and intelligent manner
Neurovascular Modeling – a study of Operational and Economic Impact of a Neurovascular Unit in an Acute Care Academic Hospital
Currently I lead the LifeguardRx/Mobile Feasibility Study – an evaluation of the feasibility of an innovative app designed to be a Virtual Health Assistant for patients, caregivers, and health care providers involved in caring for a patient.