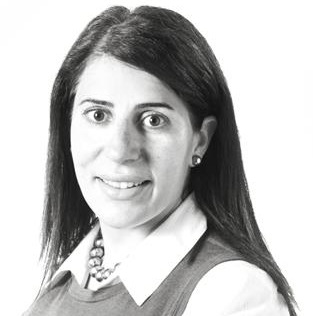 Zayna Khayat
Senior Fellow | zayna.khayat@rotman.utoronto.ca
What's close to your heart?
Health innovation adoption at scale, #PatientsIncluded, #NurseIncluded, teaching innovation, my 3 kids, guitar
What book is on your nightstand?
1. Nathaniel's Nutmeg: How One Man's Courage Changed the Course of History, by Giles Milton
2. The Burning Tigris: The Armenian Genocide and America's Response, by Peter Balakian
How did you get here?
I am just returning to Canada after a year secondment to the Netherlands where I have been working with the REshape Innovation Center at Radboud university medical centre (it is like what OpenLab is to UHN!) and Ministry of Health, Welfare & Sport on designing and delivering a Health Innovation School to build capacity for innovation across all players in the health and care systems. Before that I lead the health system innovation platform at MaRS Discovery District, working with a network of partners to smooth the pathway to adoption of proven health technologies. My roots are in biomedical research, having done a PhD in cell biology at Sickkids, focused on diabetes. But then I went straight to Bay street and learned how to apply my science training to solving big, messy, hairy, complex problems … like those faced by us passionate change agents in healthcare every day!
Projects:
I am an Adjunct Professor with the Health Sector Strategy stream at the Rotman School of Management at University of Toronto where I teach a course with Will Falk, called "Health Innovation" to second year MBA students in the health stream. I am also faculty with the Exponential Medicine stream of Singularity University (based in California).  In February I will start a new role leading innovation for a major Canadian health organization (stay tuned!).