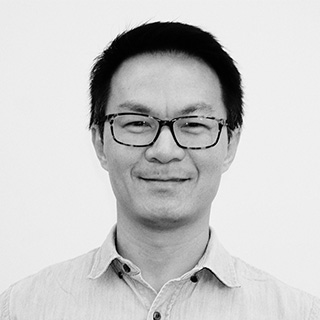 Personal Slogan:
Create. Have fun. Leave a lasting impact.
What's close to your heart?
Family, Road trips. Baseball. Good pho.
A random fact about me:
I play tennis left handed, but table tennis right handed. Don't know how that happened.
How did you get here?
I've spent most of my working life in the healthcare industry, first in consulting, then policy and now, mostly creating things that I hope will make the health system work a bit better for people. I had wanted to be a scientist when I was younger, but after getting my BSc, I decided to step off that road as there a lot more I wanted to do and learn. So I went to business school to get my MBA and after a few years of feeling too "left-brained", I decided to go back to school again to do a master in design. And that's how I tend to approach problems at OpenLab these days – a sort of anti-disciplinary mashup of scientific, business and design thinking.
Training:
Master of Design from OCAD University
MBA from Schulich School of Business, York University
BSc from the University of Toronto
Achievements:
Some of my contributions to the health system: Excellent Care for All Act, Choosing Wisely Canada, OpenLab.
Projects:
Patient-Oriented Discharge Summary (PODS), Pop Health, Oasis, The Local, Stuff Patients Want/Hospital Handbook, Free Medicines, Overdose Rescue Network, Insider's Guide to Ontario Works