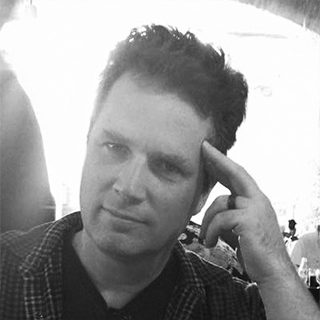 Slogan/Quote:
Just stand up and begin.
What's close to your heart?
My awesome extended family, adventure travel, getting lost and getting found, performing.
What book is on my nightstand?
Anything by Stephen King.
Discipline or Specialty:
I love creating workshops and presentations that foster collaboration and growth.
How did you get here?
I worked as a professional comedian for 20 years and then got cancer which changed everything. After co-creating NormVsCancer: A Terminally Funny One Man Show, I began to collaborate in healthcare. It was an absolute blast to create in the space between the disciplines of art and health. I have been fortunate enough to work with incredible people at OpenLab, The U of T Medical School and York University.  Healthcare can benefit a great deal from the Arts. We are just getting started.
Projects:
I created The Hope Workshop which helps people affected by cancer create community, share resources and realize their ability to contribute. As well, I perform Adventures In Patient Centred Care which has been used in curriculum for medical students and nurses. I wrote the books Kicking Cancer's Ass: A Light Hearted Guide to the Fight of Your Life and Doing Happiness: Uncovering the Hidden Benefits of Feeling Good. I also BBQ a pretty good salmon steak.