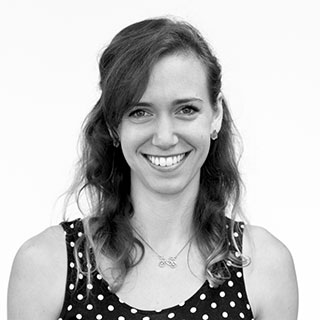 Favourite Slogan/Quote:
If you want something done, give it to a busy person. Pressure creates diamonds.
What's close to your heart?
my lungs (puns and sarcasm, obviously)
Discipline or Specialty:
Health informatics, Design science, Computer-mediated communication
How did you get here?
Now, this is a story all about how
I started workin' at TGH downtown,
And I'd like to take a minute Don't change that tab
I'll tell you how I arrived at the innovative OpenLab:
♪  ♪  ♪
In Toronto, Canada, not born, but raised
In the classroom is where I spent most of my days
Undergrad in business and a Masters degree
Researchin' tech in healthcare for my PhD
When abroad for five years, my mom said that was no good
Started movin' back to my old neighbourhood
I got one little grant, to help me get through
And so the Face2Name clinical trial became true!
Degrees:
PhD in Communication and Information Science, Rutgers University
Masters in Communication and Information Science, Rutgers University
International Bachelor of Business Administration (iBBA), Schulich School of Business
Projects:
Achievements:
Recipient of NCA's "Gerald R. Miller Outstanding Doctoral Dissertation Award" 2017
Recipient of Centre for Aging in Brain Health Innovation –  Spark Grant
Recipient of Mitacs Elevate Fellowship
Recipient of "Outstanding Graduate Student 2016"

award

, School of Communication & Information, Rutgers University
Recipient of Graduate school of New Brunswick – Special Study Opportunity and Pre-Dissertation Award
Top Paper Award, Health Communication Division, National Communication Association (NCA) 2013
Finalist in Digifest Pitch Competition 2014
Finalist UofT App competition 2014