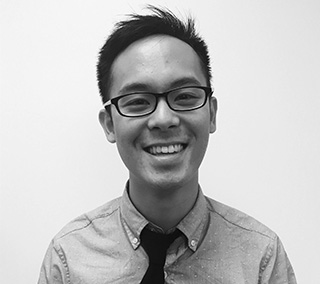 What's close to your heart?
My family, my friends, my patients. Cooking, climbing.
What book is on my nightstand?
Between the World and Me by Ta-Nehisi Coates
How did you get here?
As a medical student, I was baffled at how we expect patients to remember all the things they are supposed to do when I, as a burgeoning health care professional, had a hard time keeping track. As a resident, it only became more apparent that patients really need help navigating a complex medical system that can sometimes leave them stranded. That led me to the Patient Oriented Discharge Summary project, which led me to OpenLab, and my current work on trying to find out what barriers exist in attending appointments after discharge from hospital.
I'm excited to see how my fresh clinical experiences inform the design of products and services that meet the needs of patients, with a focus on making their lives healthier and easier. Before my medical training, I finished a degree in chemical engineering, coursework in improv and entrepreneurship, and was a finalist in a design competition for data and diabetes; after so much time spent training, it's nice to get back to making things.
Discipline or Specialty:
Internal Medicine
Training:
BSc with distinction, Chemical Engineering, Stanford University
MD, Western University
Projects:
A3D: Attending Appointments After Discharge