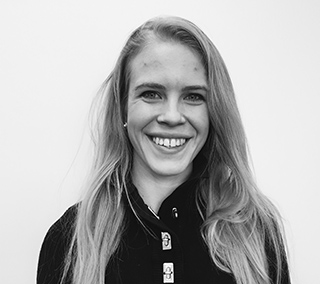 Genevieve Hunter
Intern | gh13pc@student.ocadu.ca
Personal slogan
Every accomplishment starts with the decision to try.
What's close to my heart?
Family, friends and dogs. Learning, creating and contributing to make a difference.
What is on my bookstand?
I'm in school, so I would have to say only schoolwork….. and the newspaper when I can.
Random fact about me:
Despite my French name, I speak little French.
How did I get here?
I am currently doing my undergrad in Industrial Design at OCAD University and I am doing my placement here at OpenLab. My passion is solving design problems, whether it's products or systems, with the most positive impact. I want to apply my design thinking within the healthcare industry to make continuous and innovative improvements in the quality of care, and to lower total cost. This is the place to do it!
Project: