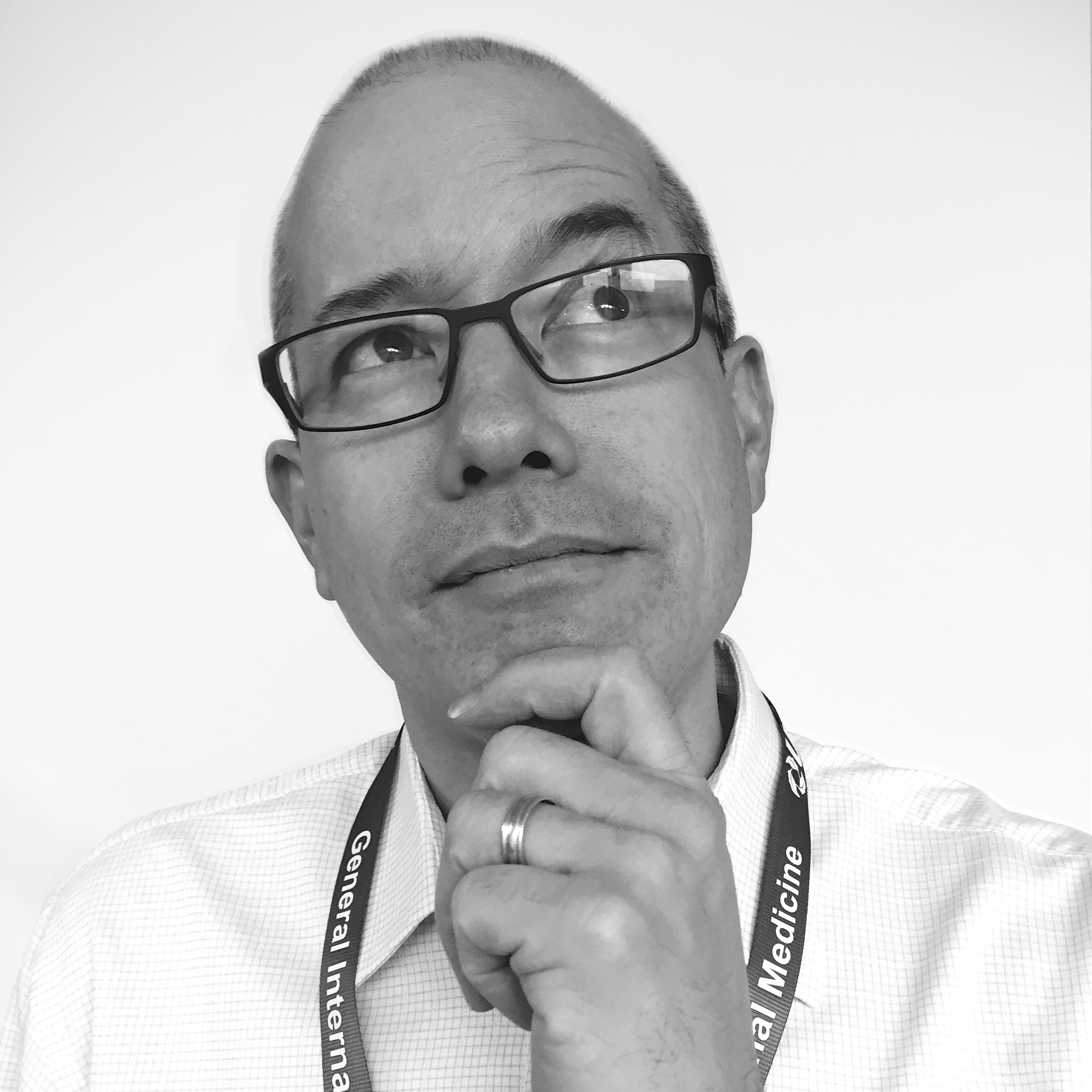 What's close to your heart?
Family, medicine, communication, data, cycling
What book is on your nightstand?
Jerusalem: Chronicles from the Holy City by Guy Delisle
How did you get here?
I joined the the predecessor to OpenLab as I saw the potential with a team of highly motivated multidisciplinary individuals trying to innovate and improve health care. With a background in Computer Engineering, Internal Medicine and Clinical Epidemiology, I see the potential to develop and evaluate innovations that can advance patient care. I work primarily in the hospital taking care of medical inpatients, and I routinely see the many opportunities for improvement.
Projects:
I am an Assistant Professor with the Department of Medicine at University of Toronto and general internist at the University Health Network. My training includes an undergraduate degree in Computer Engineering, a fellowship in Internal Medicine and a Master of Science in Clinical Epidemiology. My thesis was on the development and evaluation of a portal for patients with heart failure. The portal facilitated the active follow up of patients with heart failure in the community.
My research interests focus on the development and evaluation of the information technology to improve patient care. This includes the use of communication systems to coordinate care, mobile devices, and Internet-based tools for chronic disease management. I have developed and evaluated the following systems: a heart failure patient portal, a heart failure simulation, and a smartphone-enabled communication system for interprofessional care. The smartphone-enabled communication system is the current standard of communication on General Internal Medicine wards for nurses to communicate with physicians at the University Health Network. It has also won an international innovation award.
As the Site Director for General Internal Medicine, I oversee the operations of Clinical Teaching Units and the hospitalist programs. The issue that keeps me up at night is the increasing volume of General Internal Medicine patients referred from the Emergency Department.