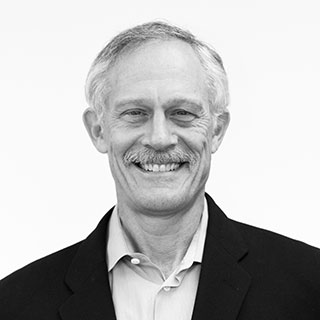 Personal Slogan:
To improve the experience of care for patients and providers.
What's close to your heart?
Laugh with my family, mountain bike, backcountry ski, read, ask "why?", and travel.
What book is on my nightstand?
"What about Mozart.  What about Murder?  Learning from Case Studies" by Howard S. Becker.
How did you get here?
Started in Anthropology and Ethno-musicology, lived with a nomadic tribe in northern Kenya doing ecological research, and then returned to complete a degree in Engineering. Went on to an MD and FRCPC in Internal Medicine, then worked in Northern Ontario, Africa, and Asia helping develop community based services and research capacity.
Experience:
Diverse experience has created my role as synthesizer and connector who knows health care from the inside. I've worked on award winning health IT and care re-design projects, see problems from multiple perspectives, and realize that others see just as many more. I love working with our patients, designers, social scientists, engineers, actors, nurses, pharmacists, social workers, policy folks, modelers and economists who teach me something new every day.