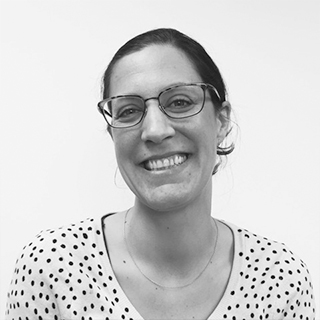 Slogan/Quote:
Change happens at the speed of trust – Stephen M.R. Covey
What's close to your heart?
Nature, food, community, sustainability, and solutions for climate change.
What book is on my nightstand?
Selective Eating: the rise, the meaning and sense of personal dietary requirements by an interdisciplinary collective of scientists, edited by Claude Fischler.
How did you get here?
I'm an agricultural engineer by training, but an interest in design led me to the field of qualitative marketing research – first in France, until 2006, and then in Toronto. I saw the tactics used to influence unhealthy food choices; it didn't feel right. I moved into design and communications for a company connecting local, healthy food to schools and daycares; it felt better. In 2014, I joined UHN's Energy & Environment department and explored ways to bring sustainable food to hospitals; it felt fantastic. This brought me to OpenLab, the perfect home to build projects at the intersection of food, health, and the patient experience.
Projects:
My projects raise the profile of local and sustainable food in healthcare. I lead the Urban Farm project and collaborate with Amanda Kaden, RD, and Renita Lam, MPH, to map nearby food outlets that accommodate therapeutic diets.