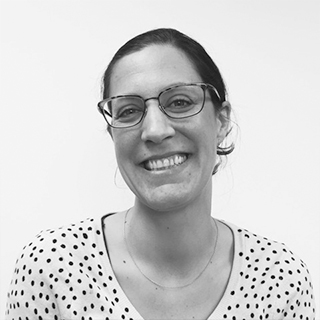 Slogan/Quote:
Change happens at the speed of trust – Stephen M.R. Covey
What's close to your heart?
Nature, food, community, sustainability and the climate change conundrum.
What book is on my nightstand?
Selective Eating: the rise, the meaning and sense of personal dietary requirements by an interdisciplinary collective of scientists, edited by Claude Fischler.
How did you get here?
I was born in France and studied agricultural engineering at École Nationale Supérieure Agronomique of Montpellier, majoring in agri-food business. My graphic design skills secured me an internship at a qualitative market research firm, which sparked an unforeseen passion for studying consumption behaviours with a particular interest in eating behaviours. I began to enjoy the many dimensions of qualitative research and analysis, including learning how to read people, patterns, and behaviours. I have had the good fortune to be mentored by some of the best qualitative researchers in both France and Canada, which further augmented my passion for the work. I remained in the field for 7 years, at first in Paris, and then in Toronto, offering me a deeper understanding of the food system, which made me want to play a stronger role in developing the sustainable food market. I worked for 5 years as a designer and market researcher for a company that caters Toronto daycares and schools where we used local and sustainably grown food to encourage children to eat healthily. In 2014, I joined the UHN Energy & Environment department with the mandate of identifying opportunities to bring more local food into the hospital group, later becoming a Senior Fellow of OpenLab.
Projects:
I am collaborating with multiple stakeholders in identifying and pursuing opportunities to use more local food at our hospitals. At OpenLab, my focus is on projects and ideas to raise the profile of local and sustainable food in healthcare. I'm currently exploring different ideas, including an urban farm business plan offering food growing and workshop space for hospital grounds in Toronto. As well, I'm working with a dietetic student on mapping food assets within hospitals, and engaging in a research project called FreshRx to facilitate the prescription of fruits and vegetables to patients. I am excited to meet others working within healthcare, food systems, and sustainability, and am always open to exploring new and innovative collaborations.