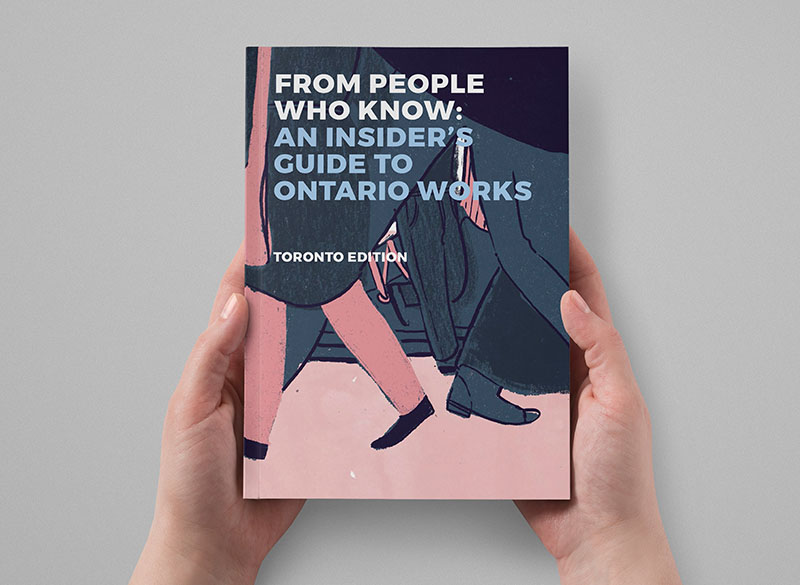 From People Who Know: An Insider's Guide to Ontario Works
Asking for assistance is not an easy thing.
Between January and November 2017, a remarkable group of people came together to share their experiences with Ontario Works. From clients to caseworkers, peer navigators to community leaders, this handbook is a product of their collective wisdom.
Drawing upon the personal journeys of people who've been through it, this handbook humanizes the experience of being on social assistance. It is packed with practical tips, tools and strategies to help you nagivate the system with confidence. Think of it as an insider's guide to Ontario Works.