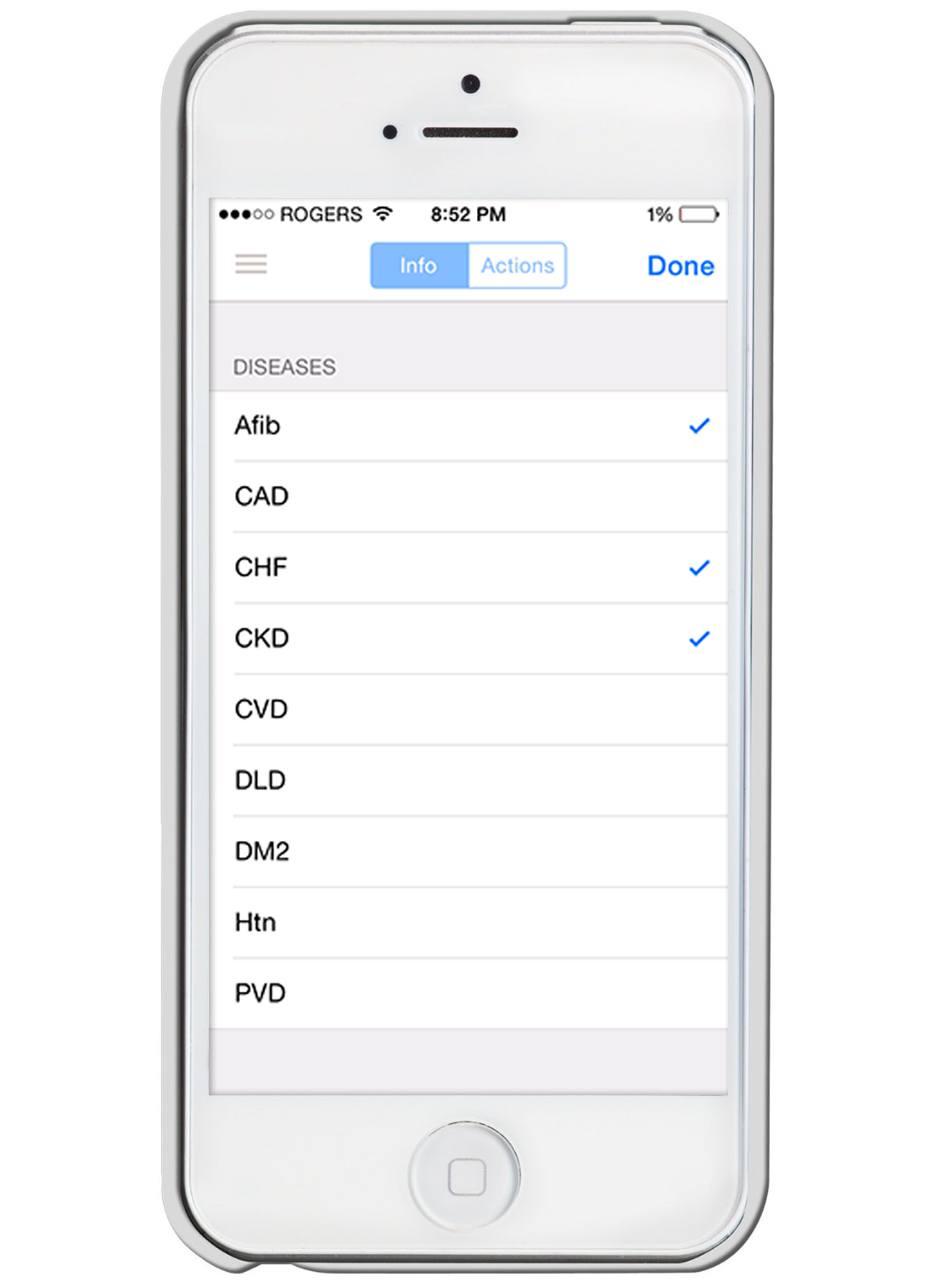 Innovate Guidelines App
The Innovate Guidelines App project explores the broader question of how clinical decision support on a mobile platform can improve the process of providing high quality care and lead to better patient outcomes.
Clinicians strive to provide every patient the highest standard of care, but face the dual challenge of applying complex clinical guidelines to patients with multiple co-morbidities. We are building and studying a hand-held solution that provides clinicians a patient-specific management plan drawn from clinical practice guidelines for common chronic diseases.
OpenLab project members:
Dr. Patrick Darragh (project lead), Kendra Delicaet