Community
EVENTS & COMMUNITY NEWS
No Results Found
The page you requested could not be found. Try refining your search, or use the navigation above to locate the post.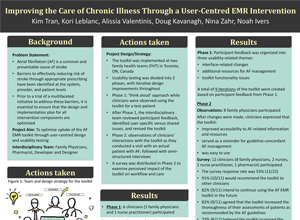 This past March, 2015, OpenLab's Kendra Delicaet travelled to the 16th Annual IHI Summit in Dallas, Texas, to present a poster on the Afib Innovation Program's EMR intervention. This years conference focused on Improving Patient Care…
---
Get Involved
Have an idea or see a project you want to be a part of?
OpenLab would love to hear from you.
---