Community
EVENTS & COMMUNITY NEWS
Our weekly Open Rounds are, as the name suggests, open for everyone to attend. It is our weekly gathering to discuss progress across all of our projects and to entertain new ideas. In addition to the OpenLab staff, Open Rounds are often attended by people unaffiliated with OpenLab.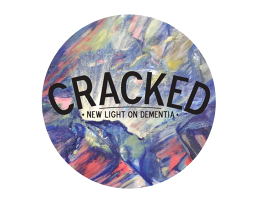 Cracked is an innovative research-based play that follows persons with dementia and their families on their unique journeys with dementia, from diagnosis to their new lives in long term care. The families struggle to see beyond the disease as they come to accept that each of us has cracks as part of being human.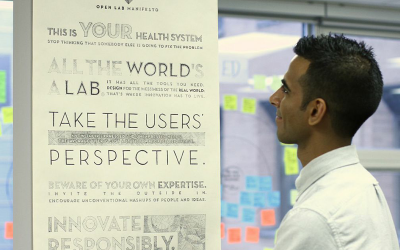 Open Rounds Plus is an extension of our weekly Open Rounds, were we invite presenters to share a project they have been working on in greater depth, and get feedback from the audience. Like Open Rounds, the event is open for everyone to attend.
"A garden is a beautiful outside space for patients to appreciate," says Stefan Pankiw, spiritual care provider. "By having the opportunity to do something as simple as even watering plants, patients' dignity is honoured. It allows patients to be engaged in a safe and meaningful way."
---
Get Involved
Have an idea or see a project you want to be a part of?
OpenLab would love to hear from you.
---